In these unprecedented times we are having to get creative in how we observe holidays and traditions. If you're one who enjoys the Cinco de Mayo holiday we've gathered some virtual activities you can use to have a fun fiesta.
Since many of us have more time than usual this year, now's a perfect opportunity to actually learn about the history of this holiday.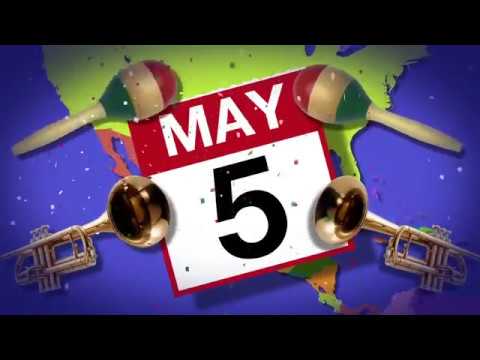 PBS LEARNING MEDIA | Cinco De Mayo | PBS KIDS
The 5th of May is Cinco De Mayo, a day when the Spanish army won a surprising victory over the French! Have you ever overcome an obstacle that made you want …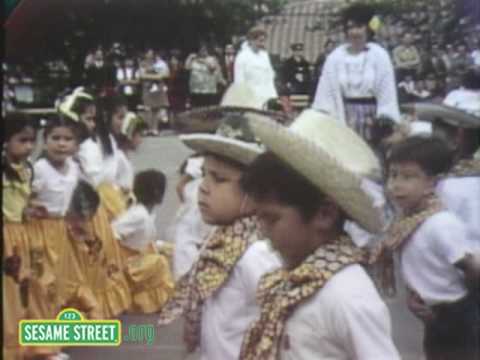 Sesame Street: Cinco de Mayo
Sesame Street offers an entertaining tribute to the music and dance of Mexico.
Cinco de Mayo
Cinco de Mayo, or the fifth of May, is a holiday that celebrates the date of the Mexican army's May 5, 1862 victory over France at the Battle of Puebla during
Now would be a perfect time, to virtually visit Mexico City via Google Earth. Or you can also observe Mexican culture through landmarks and museums at Google's Art and Culture resource. Perhaps you'd like to watch cumbia or any Mexican dances?
Into Cars? Take a walk through a lowrider virtual car show. Would you prefer a DIY project? Involve the kids and make these Fiesta Flowers or Homemade Maracas.
Don't forget that Cinco de Mayo falls on Taco Tuesday, a perfect time to prepare your celebratory meal or perhaps you want to learn a new favorite with authentic Mexican recipes? What goes better with tacos than guacamole? Alton Brown has the perfect recipe.
If you're looking to have a delicious Mexican dinner delivered to your home this year, try one of these local favorites.
Los Panchos, 235 N. Orange, Exeter. Open every day from 10a.m. to 8 p.m. and have daily specials. Phone: (559) 592-5310
Vallarta Mexican Restaurant, 139 E Pine St Exeter, California. Open from 11am til 2pm & 5pm until 7:00pm. Call your pickup and delivery order to 559-592-5207.
Taco Bell, 1107 W Visalia Rd, Exeter, CA 93221. Open 10 a.m. to midnight drive-through meals. Call (559) 592-1894 or visit website to place an order. Delivery is available through Grubhub.
Exeter Insider Tip
If you haven't joined the Facebook Group Buy Local Exeter CA you're missing out. Its packed with up to the minute specials from local businesses and provides you a way to support your local community.
Fiesta Time
USA Multicultural will host a Cinco de Mayo Virtual Festival on Tuesday, May 5th, from 10:00 AM to 2:00 PM
Old Town San Diego will come to life through your television or computer from 4 to 6:30 when they live stream their celebration on Facebook, Youtube and their own website.
Mario Lopez will host a Cinco de Mayo party on Instagram Live on Tuesday evening at 2:00 to 4 PM. Mario and his wife, Courtney will teach salsa dancing.
Dallas, Texas – the Official Home of the Frozen Margarita – will host America's Cinco de Mayo Happy Hour from 3-5 p.m. (PST) on Tuesday, May 5, live on YouTube.
If you don't have people to celebrate with at home—or even if you do—gather your friends on a group Zoom call, and animate it with some fun Zoom backgrounds from Del Taco.